As a family-owned business, we call the Canterbury region home and have built a dedicated team of specialist pilots to meet our clients' requirements.
Southern Wide Helicopters (SWH) is an agricultural aerial specialist
Absolute commitment to health and safety
Spraying
Spreading
Land Management
Spraying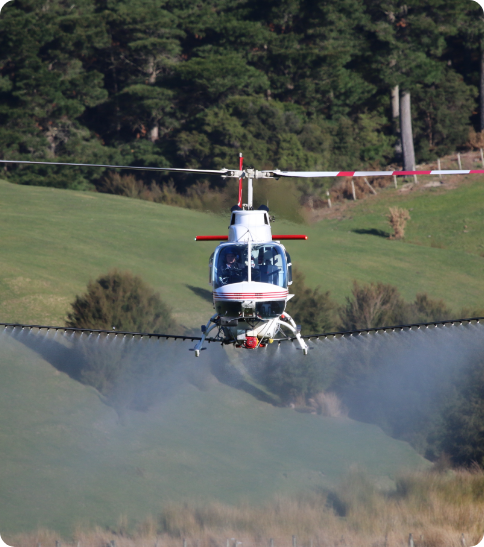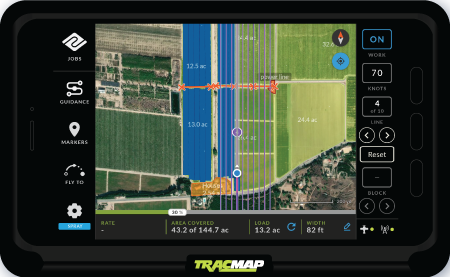 We offer a wide range of spraying services:
Pilot guidance and proof of placement is provided with TracMap.
Spreading
Land Management
For over 5 years the family business of Southern Wide Helicopters have provided multiple services to our farm properties. Prompt, efficient and reliable performance matched by communication and attention to detail makes it easy for me to endorse and continue to use this buisiness.
Donald Whyte

---
WHYTE FARMING Ltd
We use Sam and the Southern Wide Heli crew for a variety of different tasks, from mustering, crop spraying, pest control work, tree and weed spraying. Sam is excellent to work with, no task is to difficult and we have always received prompt and efficient service. Sam is a great communicator and happy to work through plans on farm to offer his expertise. We always appreciate the follow up once the job is completed. We would highly recommend working with Southern Wide.
Tim Graham

---
Te Akatarawa Station
We have been using Sam and SWH since their inception, using them to spray weeds, spray out paddocks, fertiliser and seeding. What makes SWH stand out to me, is their interest in the job outcome and focus on improving previous results. They are very efficient, great communicators, friendly and professional, with safety always a priority.
Mark and Louise Hutchinson

---
Banks Peninsula